Home | Work with Me | Blog | Contact

You have a story to tell

Let's . Find it . Tell it . Harness it

Those who do not have power over the story that dominates their lives, the power to retell it,

rethink it, deconstruct it, joke about it, and change it as times change, truly are powerless.

—Salman Rushdie

The Campfire Experience
Whether I am with you one-on-one or one-to-five hundred, offline or online, the thing I love best is to create The Campfire Experience where everyone can feel safe sharing their story, and we learn from each other.
"You will be learning not only the elements of success, but you will be working with your natural presentation style, your own personal story told with integrity. I encourage my clients to learn the rules and learn how to break them in order to be outstanding, original and authentic. I really don't want to produce clones either of me or of the latest trendy speaking and storytelling style. I do want them to be like me, though, in adopting an attitude of individuality with an underlying strong basis of practicality.
This is not one-size-fits-all."
this. is your story strategy
Find your Story

...

Tell your Story

...

Harness your story

CONNECT THE DOTS

STORYTELLING FOR RESULTS

STORY YOUR MESSAGE

Everyone has a story that will bring them results and success.

You are a natural storyteller.

Connect the dots helps you find the stories you can use.

Everyone is a storyteller, but not everyone can tell stories to get results - always.

Storytelling for Results helps you use the ancient secrets of storytelling to get results as a speaker, leader and educator; and for yourself

Once you understand the core of story and employ it, you can write copy, create posts and presentations that connect, convert and create change for your prospects, your audience, your team; and for yourself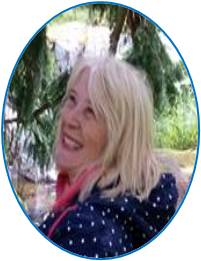 Being part of a community is so important to me and I feel truly blessed to have so many wonderful inspiring friends globally . Bronwyn Ritchie, I carry your teachings with me. I have my story book that you helped me birth and I shall take it with me to Scotland next week. I am so grateful for the beautiful seeds you helped me sow in Brisbane.
--- Fiona James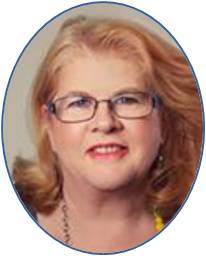 I built confidence in my story and became comfortable with it. The unexpected value was the interaction with other participants who showed me the pivotal point in my origin story, strengthening my conviction that this business is what I am here to do.
--- Rhonda Brown
Workshops and Seminars

Bronwyn provides extremely useful information at her 'Create Your Winning Personal PowerPoint Partnership' workshop. I was able to apply what I had learned straight away, and it definitely improved the presentation I subsequently delivered to 25 referrers for my business. I was more confident going in to my presentation as I felt prepared, having had instruction from someone with a lot of experience in public speaking.
--- Amanda
Dear Bronwyn, Just a note to thank you for the great job you did on Saturday night. It was a warm and relaxed performance and must have made everyone feel comfortable.
--- Shirley
Your session, by the way, received very high praise indeed in the evaluations. Many rated it best of conference. Wish I had been there.
--- Rosemary
Bronwyn's down-to-earth personality helped me to open up and allow myself to get vulnerable when it came to receiving feedback on my presentation. Not something I'm usually comfortable with! She calmed my nerves immediately, so I didn't have to worry about what I got 'wrong'. Our session was much more about where I could improve and how to enhance what I do to get maximum impact. The way she applied the public speaking theory to my actual talk, personality, and circumstances was so helpful; her insights were both professional and personal, and she saw into what I was trying to achieve, but added several layers of polish! I can't wait to apply what I've learned from Bronwyn and marry the concepts with the real-life practice. Thank you so much!"
--- Kris Emery
I found Bronwyn to be charismatic, humble and authentic.
Her charisma comes through her expression of passion and sincerity via her work to help others. She speaks to her clients as equals traveling the same road while offering a wealth of wisdom. I found in her someone who welcomed me to relax and find the value in being myself when speaking. With Bronwyn's help, I was finally able to unite speaking from my heart with the technicalities. So now I have confidence, when speaking or presenting, being what I am, being relaxed and accepting about not being perfect.
Bronwyn really excels in unpretentiousness while probing the status quo. She is truly unaffected by her genius while making it work for her and those she coaches.
I am more confident to use my natural faculties to my advantage when speaking or presenting. To relax, to not stress over using the perfect gesture or find the perfect words, enables me to think more clearly and express myself better.
--- Karen Davison
Thank you so much for juicing my story out of me. Now I can write the About Page I wanted.
--- Sarah
Change for the better

in your business

~ more clients

~ more service

~ more growth

in your leadership

your team

~ on track

~ in flow

~ productive

in your speaking & teaching

~ deeper engagement

~ build integrity

~ successful outcomes

Story can do that

Find out what is possible

and receive a free set of my

30 storytelling tips
I like to think people are drawn to me because of the combination of creativity and systems-based approach that I use

to bring out a confident, real presence and message that gets results

with natural integrity.

Join me for the "campfire experience" where you can feel safe sharing your story.

Contact me at bronwyn@yourstorymatters.today

or book time for a chat - select the 30 minute meeting below and find a time that suits you.
Home | Work with Me | Blog | Speaking | Contact
Real stories - Real people | Nurture your story